From the Shelf
Reading Southwest of Here
I live in the Northeast, and traveled to the Southwest for the first time in January to attend a conference, after which I drove from Albuquerque, N.Mex., to the Grand Canyon's South Rim and back. Though I was speedreading much of the terrain through the windows of my rental car, I still marked places to reread someday when I return.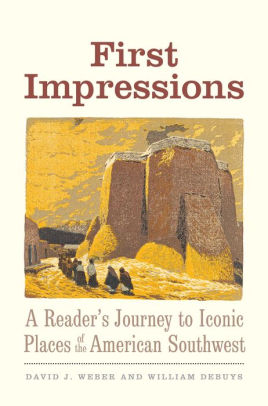 I read books, too. Perched at the edge of the Grand Canyon (well, in a hotel), I read First Impressions: A Reader's Journey to Iconic Places of the American Southwest by David J. Weber and William deBuys (Yale University Press), which shares accounts by non-native early explorers, missionaries and other travelers to iconic sites in Arizona, New Mexico, southern Utah and southern Colorado.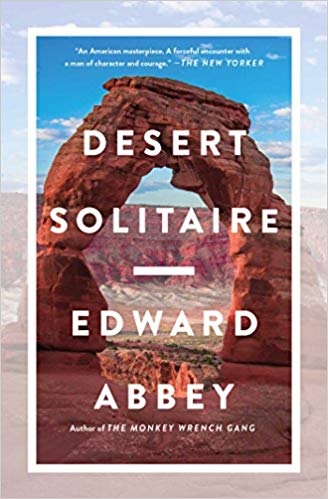 And suddenly I found myself thinking about Edward Abbey. "In recording my impressions of the natural scene I have striven above all for accuracy, since I believe that there is a kind of poetry, even a kind of truth, in simple fact," he wrote in Desert Solitaire: A Season in the Wilderness (Touchstone).
Nothing is simple. I first read Desert Solitaire a half-century ago, when I was 19, and it made a big impression. But his legacy has not weathered well over time. Intriguing books like Desert Cabal: A New Season in the Wilderness by Amy Irvine (Torrey House Press) and Charles Bowden's The Red Caddy: Into the Unknown with Edward Abbey (University of Texas Press) tempered my idealism.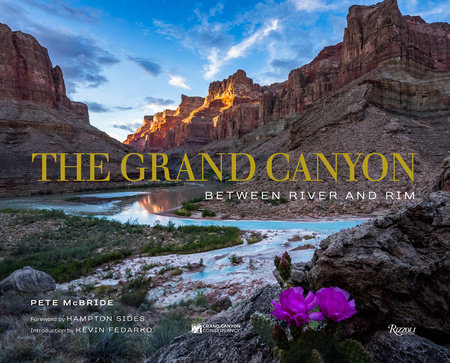 Still, Abbey's words continued to resonate as I pored over The Grand Canyon: Between River and Rim (Rizzoli). Photographer Pete McBride teamed up with author Kevin Fedarko to chronicle their 750-mile backpacking trip. High Country News noted that the "overall impression... reinforced by grit-and-dirt adventure photography--is that the Grand Canyon still offers much-needed relief and refuge, and not just to Homo sapiens."
Accuracy, poetry, truth, fact.
After returning to the Northeast, I reread Layli Long Soldier's brilliant poetry collection, Whereas (Graywolf Press). I've got a lot more reading to do before my next pilgrimage to the Southwest. --Robert Gray

In this Issue...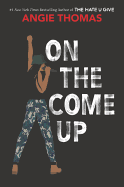 This young adult novel breathes life into the art and struggle of "starting from the bottom."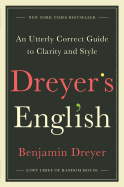 Hack through writing's confounding minutiae with this utterly amusing guide to style and clarity.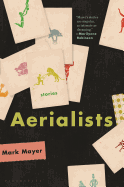 This short story collection expertly probes the tenuous connections between friends and families.
Review by Subjects:
Fiction ⋅ Biography & Memoir ⋅ Essays & Criticism ⋅ Psychology & Self-Help ⋅ Science ⋅ Reference & Writing ⋅ Children's & Young Adult

Book Candy
The Search for the Garden of the Finzi-Continis

Great Reads
Rediscover: Andrea Levy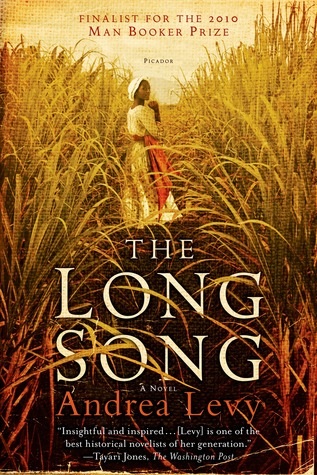 Andrea Levy, a British author of Jamaican descent known for her works about Caribbean immigrants and Jamaican history, died last week at age 62. Levy was the fourth child of a working-class family in London. She studied textile design and worked as a costume assistant for the BBC and the Royal Opera House. Levy claims to have not read a book until age 23, after which she grew infatuated with the craft. When she sought black literature, she discovered almost all of it came from the United States, with little reflecting her own experience. She wrote her first novel, the semi-autobiographical Every Light in the House Burnin', in 1994. Levy also wrote Never Far from Nowhere (1996) and Fruit of the Lemon (1999).

Levy's fourth novel, Small Island (2004), explores the Afro-Caribbean diaspora after World War II, specifically the "Windrush generation" of Commonwealth subjects invited to fill shortages in the British labor market. Small Island won the Orange Prize for Fiction and, a decade later, was voted Best of the Best Orange Prize novels. In 2010, Levy published her fifth and final novel, The Long Song, which chronicles the final years of slavery in Jamaica and was a finalist for the 2010 Man Booker Prize. Small Island and The Long Song are both available from Picador. --Tobias Mutter

The Writer's Life
Jessica Chiccehitto Hindman: Listening to What's Real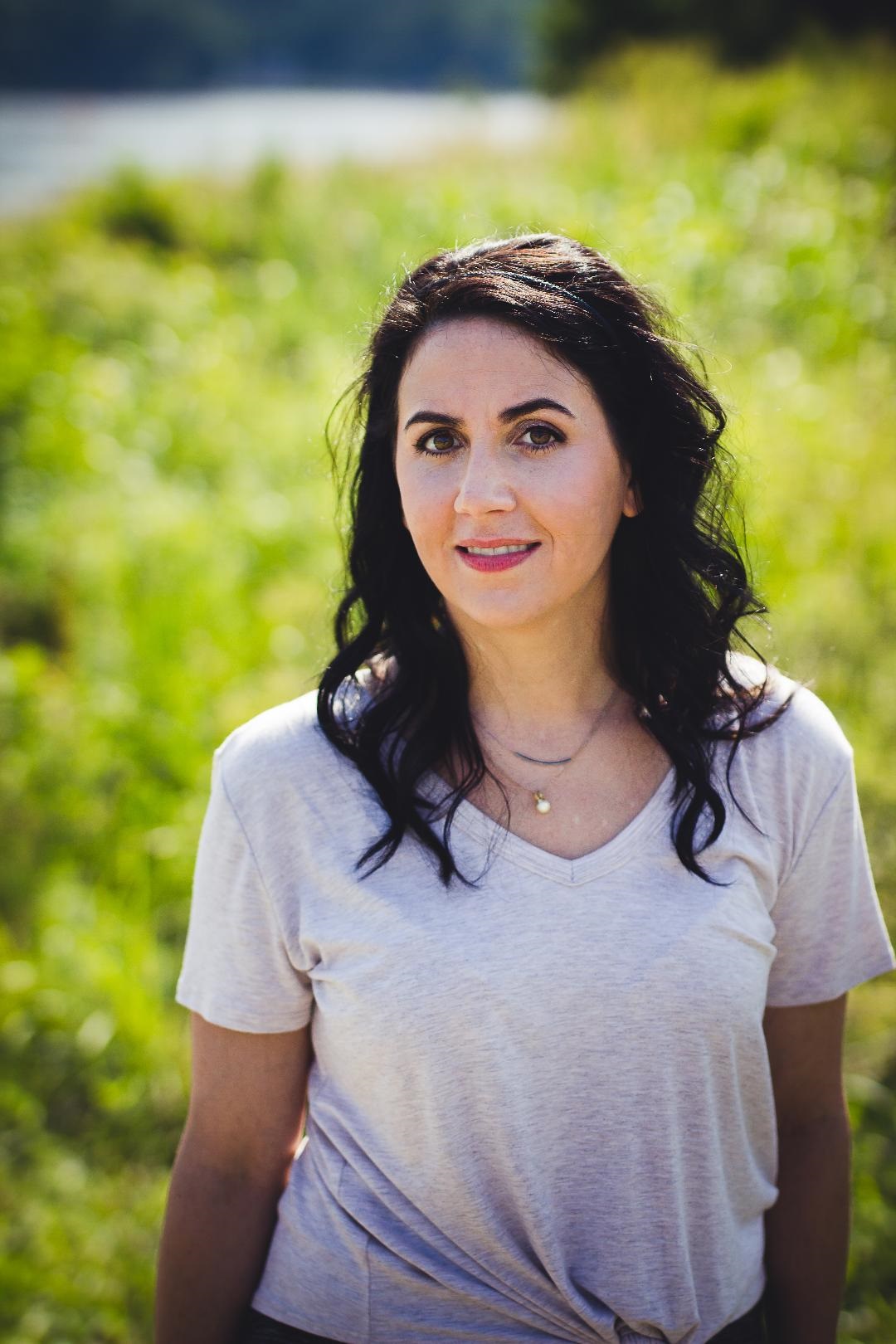 photo: Vanessa Borer
Jessica Chiccehitto Hindman is the author of Sounds Like Titanic, a thoughtful and humorous memoir about her years as a violinist with a fake--yet wildly popular--musical ensemble led by an eccentric musician named the Composer. She has "performed" on PBS and at concert halls worldwide. Hindman's writing has appeared in McSweeney's, the New York Times Magazine, Brevity and Hippocampus. She holds an MFA in creative nonfiction writing from Columbia University and a Ph.D. in English from the University of North Texas. She teaches creative writing at Northern Kentucky University. Sounds Like Titanic (reviewed below), was just published by W.W. Norton.
After reading your book, I'm guessing a lot of people will be wondering who the Composer is. Have you been in touch with him about the book?
You know, I'm not sure how aware he is of the book. I do understand the very human impulse to want to learn his identity, yet I certainly didn't set out to write an exposé or anything like that. He has many great attributes and by the end of the book I'm relating to him, in a way, with my own flaws and insecurities.
How long did this take you to write?
I began drafting it as an article in fall 2005 with no intention to write a memoir. I imagined this as some sort of highbrow cultural criticism of classical music in America. But I ended up going to graduate school for an MFA and everyone was writing a memoir. It seemed pretentious; at 25, I didn't think I had much to say about myself. As the years went on, I was really struggling with the true meaning of this particular story. I realized that it was about my place in that performance and how I ended up working for this ensemble, and about class and that moment in American history, the 1990s. That took a few years to get some distance from. So, all told, it took 13 years to write, but I wrote most of it in a three-month period in 2013.
This story, which took place two decades ago, seems especially pertinent now, with so much scrutiny on what's fake and what's real.
Yeah! That's been the craziest thing. I finished this in 2013, well before the term "fake news" entered our everyday lexicon. It's become even more relevant in ways I could have never imagined.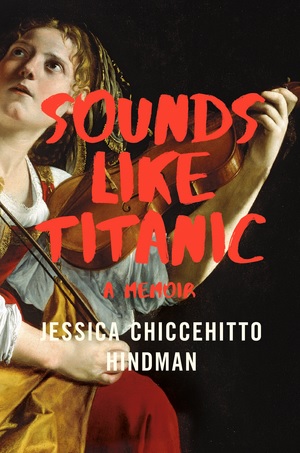 It seems this is more than an account of touring America while "playing" the violin in a fake ensemble. It's about our universal need to be respected and acknowledged for our talents and what we have to offer the world. You take that a step further and connect that experience to growing up female in the '90s.
With my story, I knew there was a connection between going from a very happy and well-adjusted little girl in the early '90s to becoming very aware that being female would limit me in some way. I needed to take the advice I give my students: take a step back and see what other people have written. I started reading the big critiques of growing up female in the early '90s--books like Reviving Ophelia and Backlash by Susan Faludi and Naomi Wolf's The Beauty Myth. This process of backing up, of discovering what adult women were writing about girls my age, helped provide that bridge.
In your memoir, you write that your parents instilled in you a love of reading.
They really encouraged me to read anything and everything. By the time I was 11, I was kind of precocious and was reading adult books. My dad had the Les Misérables cassette tape, which made me want to read Victor Hugo's book. It took me all of fifth grade. I remember putting it in my little denim backpack and the pages were falling out. My teacher gave us points for reading, and I worked out some sort of system with her to let Les Misérables count for 10 points.
Is there a book you have faked reading?
Oh, I love that question--especially in relation to this memoir! One of my colleagues at Northern Kentucky University is one of the world's most renowned scholars of Moby-Dick. I am perfectly comfortable saying that I never read it. I would probably not have been comfortable saying that in grad school.
Is there an author or a book that has changed your life in some way?
I assign Safekeeping by Abigail Thomas every semester. It's one of those books that I think is very comforting, humorous and insightful. It always gives me a sense of peace that there's going to be an older person in charge of the narrative. --Melissa Firman, writer, editor and blogger at melissafirman.com

Book Reviews
Fiction

Bloomsbury, $26, hardcover, 304p., 9781635572179
Faber & Faber, $24, hardcover, 352p., 9780571350087
Viking, $27, hardcover, 368p., 9780525559054
Biblioasis, $14.95, paperback, 168p., 9781771962667
NYRB Classics, $14.95, paperback, 144p., 9781681373072
Biography & Memoir
W.W. Norton, $25.95, hardcover, 256p., 9780393651645
Essays & Criticism
Farrar, Straus and Giroux, $27, hardcover, 304p., 9780374279493
Psychology & Self-Help
Scribner, $26, hardcover, 288p., 9781501135316
Science
Houghton Mifflin Harcourt, $26, hardcover, 256p., 9780544850194
Reference & Writing

Random House, $25, hardcover, 320p., 9780812995701
Children's & Young Adult

Balzer + Bray, $18.99, hardcover, 464p., ages 14-up, 9780062498564
Houghton Mifflin Harcourt, $22.99, hardcover, 192p., ages 12-up, 9780544157880
---